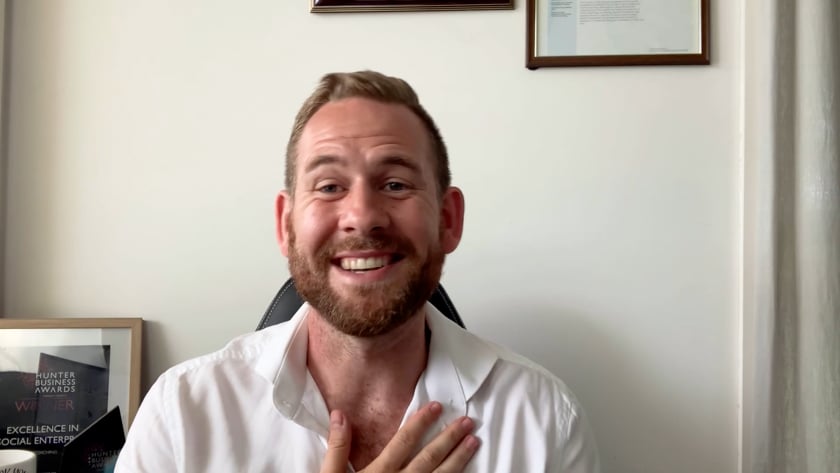 We invite you to ask yourself;
"Is my workplace an employer of choice with a world-class culture and a happy, high-performing team?"
If your answer isn't a whole-hearted YES, then we can change that by helping you to accurately measure, manage and improve the happiness of your workplace.
The Challenges that Modern Workplaces Face
Does it feel as though it's becoming harder than ever to attract, retain and develop great talent? Feel as though you're spending all your time putting out workplace fires instead of developing and upskilling your team? If so, you're not alone. Workplaces globally are struggling to create thriving, high-performance, and happy cultures because they're making 3 major mistakes.
How many of these mistakes is your workplace currently making?
How To Become A Happy Workplace
Step #1
Explore Your Workplace Happiness
Book a FREE 20-30 minute initial scoping session with our Founder Declan Edwards. In the session we will have the chance to connect, assess the current situation of your workplace and determine whether we are the right fit to help you improve your workplace happiness.
Step #2
Measure Your Workplace Happiness
Stop relying on guesswork and hope when it comes to maximising your staff wellbeing and engagement. Get data-driven, powerful and actionable insights with a Workplace Happiness Report. By measuring 5 distinct fields of workplace happiness your report will ensure that you know exactly how to get the best outcomes for your staff, your leaders and your bottom line.
Step #3
Grow Your Workplace Happiness
This is where change happens. Get the most out of your staff development budget by partnering with a qualified and experienced Workplace Happiness Consultant to deliver staff training workshops, leadership mentoring, culture development resources, and HR support. This is the most valuable and important step towards becoming formally recognised as a happy workplace and an employer of choice.
Step #4
Formal Accreditation as a Happy Workplace
Once you pass the minimum benchmarks in each of the 5 domains for workplace happiness you will be accredited as a Happy Workplace. Not only does this recognise the fantastic work of your team, and allow you to stand out from the crowd, it also positions you to attract and retain the best talent in your industry.